Back to 2023 AENC Fall Conference Speakers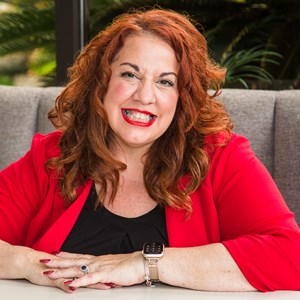 Professional Bio
Gina Trimarco is an author, speaker, serial entrepreneur, master sales trainer, leadership strategist, and improv comedian who helps organizations re-humanize their relationships through Improvised Intelligence™ (improv-based emotional intelligence). She has dedicated her career to helping business professionals become agile communicators, through the power of improv.

She brings 30 years of experience in marketing, sales, business operations, entrepreneurialism, and people management skills to progressive organizations that are ready to go from status quo to status "Let's Go".

Additionally, Gina is the founder of Carolina Improv Company, an improv comedy theater in Myrtle Beach, SC that shut down for three years due to covid and recently re-opened. She also produces and hosts a business lifestyle podcast called the Women Your Mother Warned You About, which is now in its fifth season.

A native Chicagoan, Gina graduated from DePaul University in addition to training/studying at the Second City Conservatory. She resides in Myrtle Beach with her husband and stepson, who recently converted her into a Star Wars nerd and pretend sports enthusiast.
---