Certified Association Executive (CAE) Certification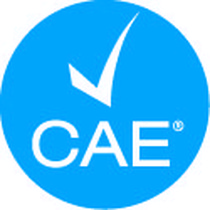 The Certified Association Executive (CAE) designation is designed to elevate professional standards, enhance individual performance, and identify association professionals who demonstrate the knowledge essential to the practice of association management. Founded in 1960, the CAE Program stands as a mark of excellence and has evolved to reflect what it takes to manage an association in today's challenging climate.
Who is it for?
The CAE Program is geared towards association management practitioners, who have a vested interest in advancing their profession and the industry.
What are the benefits?
Earning the CAE credential is the hallmark of a committed association professional. It helps drive professional self-confidence, opens doors, creates connections, and offers widespread value and recognition.
How can I obtain the CAE?
Earning and maintaining the CAE is a three-part process:
Meet work experience, bachelor's degree, and professional development criteria, as well as commit to upholding the ASAE Standards of Conduct and pay an application fee ($500 for ASAE members; $750 for nonmembers). Full eligibility requirements here.
Pass the CAE exam.
Once a candidate has earned the credential, they must maintain it by fulfilling certification renewal requirements every three years.
What resources are available?

CAE Study Guide Book
This new edition covers all the primary areas of association and nonprofit management. One of five core resources for those preparing for the CAE Exam, the ASAE Handbook of Professional Practices in Association Management is considered a cornerstone publication of the body of knowledge of association management.
VSAE's CAE Study Group
Members planning to take the CAE exam gather together to learn from current CAE members. It is a great way to ask questions, find study partners and earn CAE hours.
Cost:
AENC members: $100 with discount code. Contact Julie Keith for code.
Non-members: $150
Program Includes:
Kick-off orientation with tips for taking the exam and first study session
Weekly sessions (virtual) focusing on each of the 8 domains and exam questions
Sessions lead by experienced CAEs (session leaders available for follow up)
All sessions recorded and available on-demand
Optional review session prior to the exam
Email discussion group for class participants
12 CAE Credits (for those taking the December 2023 exam)
Virtual Study Group in partnership with

MSAE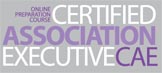 AENC members may register at the MSAE member rate for the MSAE's CAE Online Prep Course. Registration is currently open for Fall and Spring courses.
Email Julie for promo code discount for AENC members.